During the race, UECC's cycling team had the chance to test themselves on the same course as the Professional cyclists!
Two of our UECC cycling members are happy to be sharing their experience.
Dmitrij Rumbest
Cycling experience - Have not been cycling much prior to the race. Zero experience in any sort of cycling race.

The highlight of the race – He took the wrong turn and cycled 174km instead of 139km!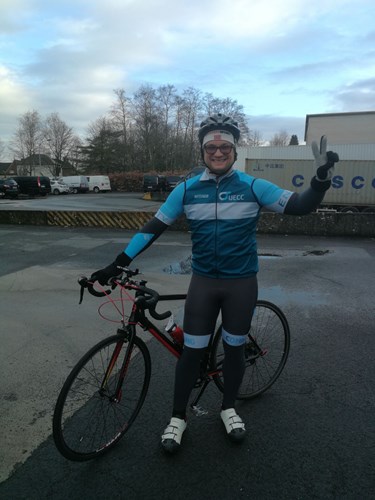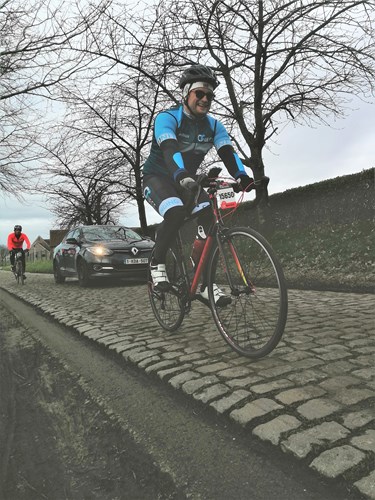 Q: What have you done to prepare yourself for the race?
A: I only started to cycle/train (indoors) 3 months before the race. That was to prepare me for the race. Before that, I have never cycled a lot. During my training, my thoughts were to push myself and see how I can manage to complete this race. I know it was going to be challenging, but since 'CHALLENGING" is one of our company's values, I decided to put it as one of my personal values for the year 2018.
Q: Which route did you sign up for?
A: I signed up for the 139km route. But as you probably you know my story, I took the wrong turn and cycled 174 km. 😊Should have just signed up for the 170km instead!
Q: An extra 35km?! You should have just signed up for the 170km route from the start!
A: I should have.. now that I think about it.
Q: What were your thoughts during the race? What happened after you realized you were 'off' your route?
A: I was mentally prepared for the race (I had been visualizing it in my head prior to the actual race for some weeks), so when I found out that I took the wrong turn (Sven sent me his position in order to meet up and I understood that I am somewhere else, I wasn't so upset. I just understood that I need to take it step by step and eventually I will reach the finish line.
It was only my third time on the actual bicycle during this race, so I was observing quite a lot what all the other cyclists were doing in order to make the ride easier. In addition, I knew that my goal after the wrong turn was to finish the race, so I wasn't pushing myself on the way to the tops (there were around 20 of them).
I really liked the way the race was organized. There were very good stops and a good energy in the atmosphere. So, I was really just enjoying the race, even though I took a wrong turn.
Q: What were your thoughts after the race:
Firstly, my biggest take away from the whole story is that mental preparation is sometimes equally important if not more important than physical.
Secondly, even if you took a wrong turn (in life also), it can lead to the best accomplishment in your life. So, don't beat yourself too much over it. I still finished the race on time, and even have a (funny) story to tell!
Sven Jansen
Cycling experience - Have been watching the race on television for last 10 years.

The highlight of the race – Exhausting the whole time.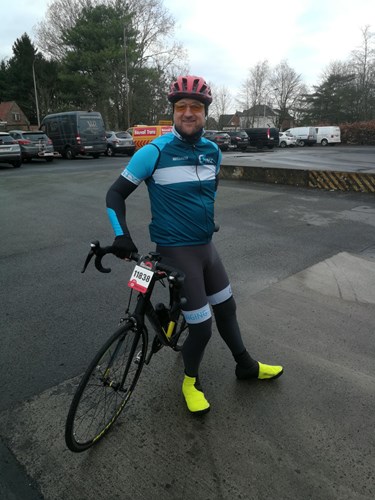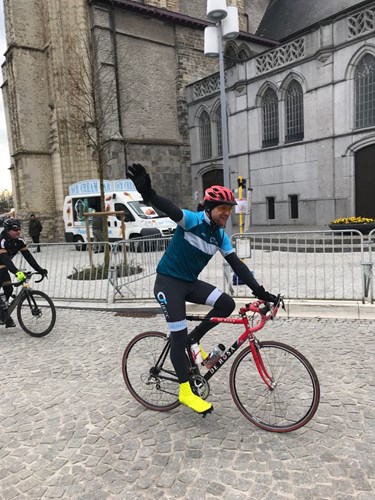 Q: What have you done to prepare yourself for the race?
A: I started training in December 2017. During the weekdays, I was training indoors twice, each time approximately 1.5 hours per session and during the weekend, one 'outdoor' tour of approximately 3 hours.
Q: Which route did you sign up for?
A: I signed up for the 139km route. Luckily, no wrong turn. When I was watching the professionals riding the Flemish hills and cobblestones, I never thought that it was this intensive and hard. Keeping in mind the pro's distance is more than double of mine and, also the average speed they ride is more than double. Therefore, I really applaud Dmitrij's perseverance when he cycled that extra 35km!
Q: What were your thoughts during the race?
A: Hope that I don't run flat! But besides that, I was surprised (not always in a positive way) that Belgium had so many hills and cobblestones. Between 75km and 105km I had seen the most asterisks. I had barely recovered from one hill, or the next one was 'smiling' at me. For the last 20km, I could almost smell the finish line and found my second breath (and last)!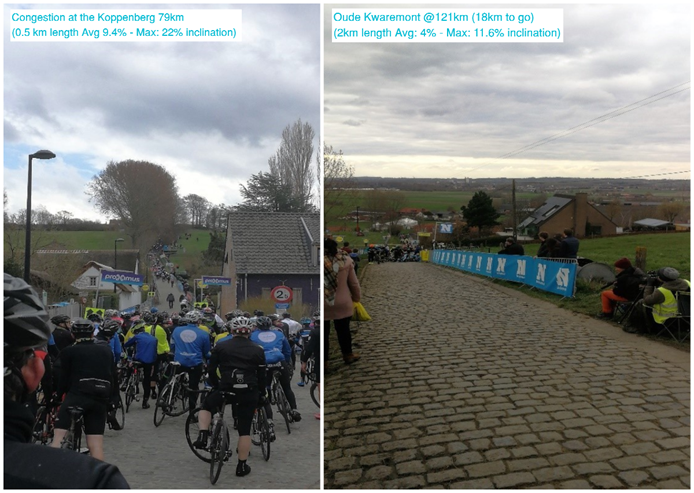 Q: What were your thoughts after the race?
A: For sure my training had helped me in finishing the race, but also the determination of wanting to finish in the UECC colours. It was hard at times, even harder at other moments, but must say that the first reaction after finishing, was that I would not ride it again.
However, a few days later, after all the aches from the races were gone, I found myself wanting to participate again next year! It is all down to the great atmosphere of energy and friendly competition (plus personal achievement) that made me want to take part next year. And hopefully, we get more people from UECC to join next year! Plus, I will then have a reason to buy a new bike as my 14-year-old gears are not made to do the uphill part.
The day after the race, we had a very nice barbeque and drinks at my place, which was the cream on the cake. Riding together with your colleagues, cheering for each other and then celebrating the achievement is the best one can get. And, we have covered all our company values by participating in this race:
Unity, Energy, Challenging and Commitment
Last but not least, extreme respect for the colleagues who have finished and that made all the efforts/travels to participate in 'Flanders nicest' race. They officially can call themselves 'Flandriens'.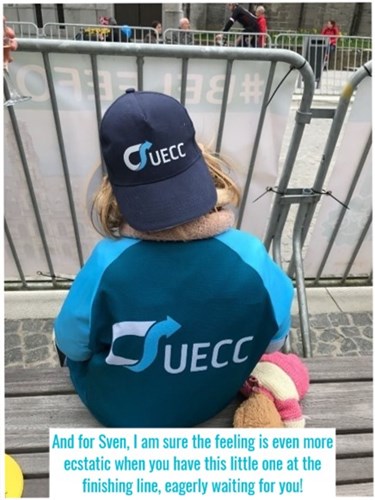 All of us at UECC are so proud of them, of their commitment and achievements!
Watch out for us again next year, Tour of Flanders!