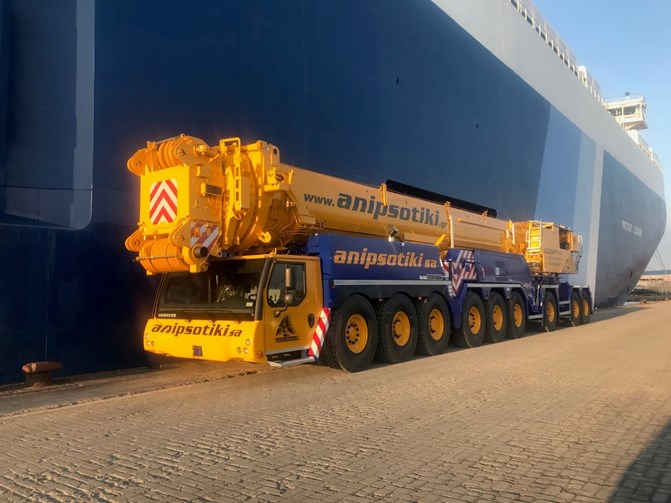 It was loaded successfully on UECC's M/V VICTORY LEADER, departed from Bremerhaven for Piraeus, Greece.
The LTM 1750-9.1 is one of the biggest mobile cranes made by Liebherr at their Ehingen factory. It has 9 axles, each carrying 12 tons of this impressive machine.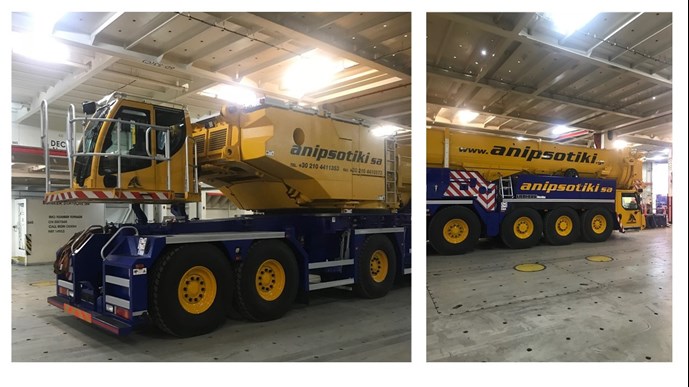 A big thank you to our German commercial agent – WWL Bremen who worked hard to book this magnificent cargo!
Unfortunately, all the counterweights and accessories which belong to this crane (nearly 304 tons, calculated for shipment on 11 x 40' MAFI Trailer) have been trucked directly to the Greek consignee.
In our recent observations, for such big transports, the main big machine will be loaded by vessel, but all the "smaller" materials are trucked, even on long distances. In the past, such big machines and parts have always been shipped together, so we hope to be able to have an opportunity to ship both the main machine and parts altogether in future!
Why should you ship all your cargo, especially your High and Heavy cargo with UECC?
In UECC, our main focus is to transport your cargo in a safe and secure way. High & Heavy and breakbulk cargo comes in many different shapes and sizes and often requires special attention during loading and discharging operations. Our professional cargo handling teams have extensive experience in handling these specialised cargo operations.
In UECC we care for your cargo.
Our experienced  Trade & Operation team will always find the most suitable equipment and way of handling your cargo safely. We also have established specialized cargo teams in the terminals where the loading/unloading operations of this type of cargo take place to ensure flexible and smooth cargo handling operations.
During sea transportation, our crew are carefully monitoring your cargo to ensure safe transportation. Our competent seafarers are recruited among the best qualified and are trained to the highest standards.
In addition, we have stringent work processes in place that our teams follow closely.
Our cargo handling guidelines, stowage planning, audit and cargo operation supervision and control enable us to transport and deliver your cargo on time, and damage free.
--
For further information, please contact:
Ms. Evie Khoo, Sales & Marketing Coordinator, Oslo.
Telephone: +47 9191 2993 / E-mail: ekh@uecc.com