The event started at 1230hrs, with Mr Sven Jansen (Head of High & Heavy) opening the event with a speech.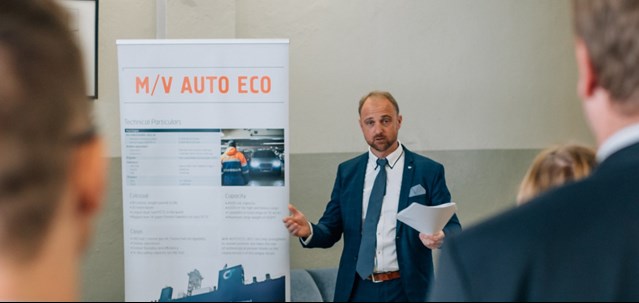 "We offer a weekly service out of Hanko to ST. PETERSBURG, GDYNIA, SOUTHAMPTON (6 days transit), ZEEBRUGGE and BREMERHAVEN which we reach after 9 days. In these ports, we can connect to our other trades like Biscay Spain, N/S Turkey, Greece, as well as the Deepsea lines NYK and WWL, who can connect you with around the world destinations such as the Middle East and the United States. A smooth transaction is what we commit to.  I am confident that our customers will value M/V AUTO ECO's flexibility, the moveable decks and increased ramp capacity, which have been strengthened to allow most High & Heavy cargo. In fact, she is designed to carry almost any kind of rolling stock. By running on LNG, we can greatly help to reduce the overall emissions throughout the supply chain."
"We can build vessels and we LOVE doing so, but we need our customers to find their way to our services and book their cargo on our vessels. The Port Authorities to implement incentives for green powered shipping and last but not least, the terminal and berthing spaces need to be easily accessible for the wide variety of cargo that these LNG vessels are build to ship. We need short port call stays without having to call multiple berths and terminal possibilities and facilities to accommodate our customers' products including roll trailers. As active members of society, we all have a shared obligation to do our part of creating a greener, more sustainable world. So, send us and our commercial agents HAST your enquiries, questions, and importantly, cargo!"
We proceeded to M/V AUTO ECO for the vessel tour.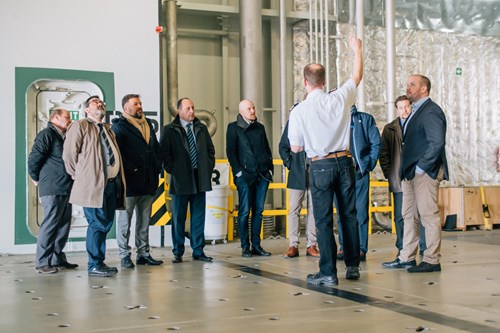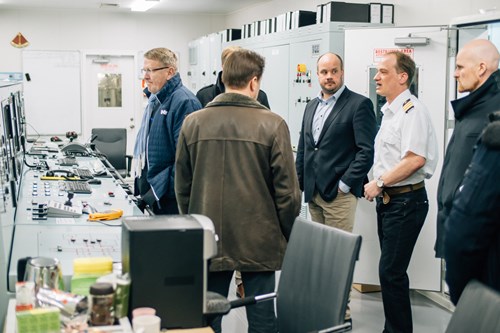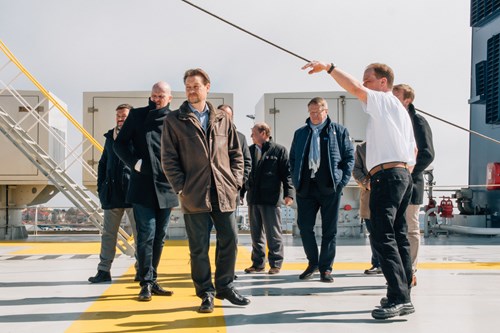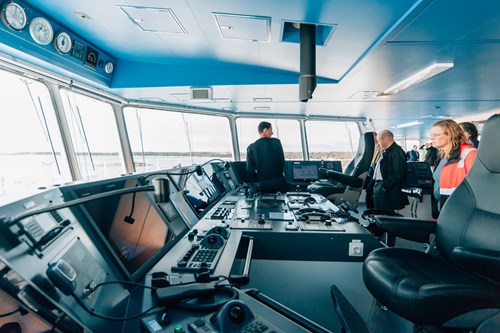 The visitors had an exclusive tour on the vessel, visiting the engine rooms, decks and the bridge. 
We proceeded back to the restaurant where lunch was provided, and we were honoured to have Mr Timo Sjösten – Harbour Master Port of Hanko giving a speech.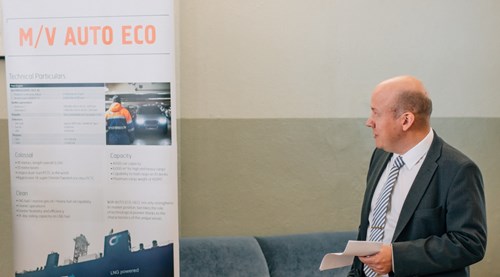 The event came to a close at 1600hrs.
As a closing speech from Mr Sven Jansen:
"I can tell you that for UECC personnel both at sea and on land, this vessel makes us really proud, which is a heartfelt comment and sentiment shared by many, and hope you all really appreciate the exciting step UECC is taking towards greener and more environmentally friendly shipping to and from the splendid port of Hanko."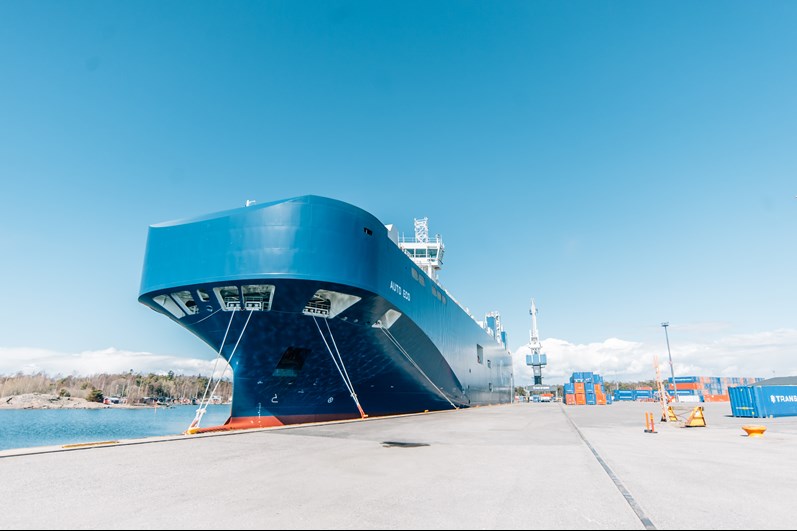 Find out how you can transport your cargo via our Hanko agent - HAST Agencies.
Mr. Markku Saarikangas
Email: markku.saarikangas@hangostevedoring.fi
Tel: +358 1922 1922
***
For more pictures/information regarding the event, please contact:
Evie Khoo, Sales & Marketing Coordinator
ekh@uecc.com