It was a splendid day and a successful joint effort between ABP Port, UECC commercial agent Premiership and UECC at the Port of Southampton for M/V AUTO ECO, where she calls regularly.
We also had the honor of Councillor Dave Shields from Southampton City Council and Councillor Rob Humby from Hampshire County Council attending the event.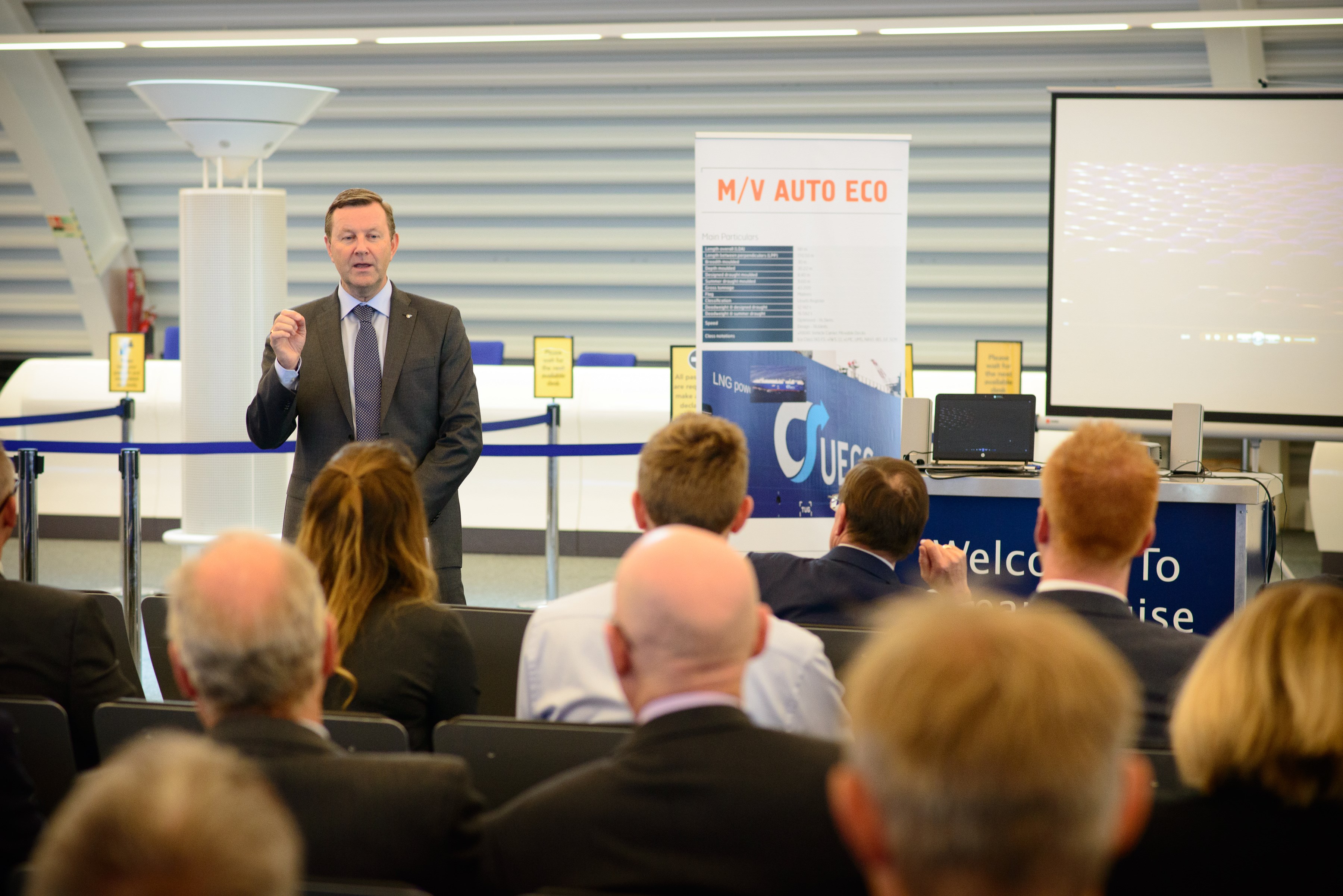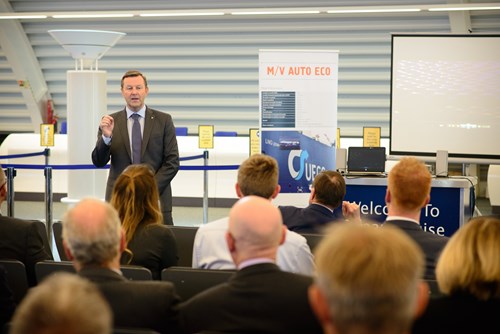 The event started with Mr. Bjorn Svenningsen (UECC, Director of Sales & Marketing) with an opening speech, followed by a video of the LNG vessels.
We had 60 guests at the event and they were lead to the vessel for a detailed tour, followed by a nice lunch at Ocean Cruise Terminal where the event was being held.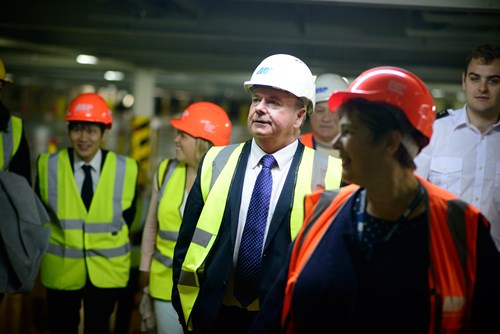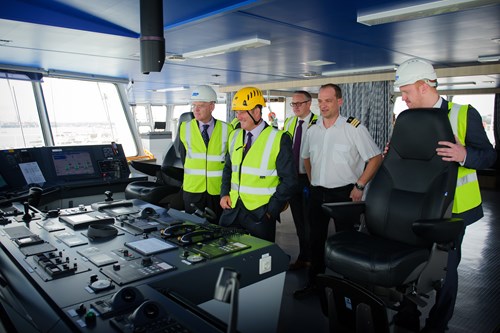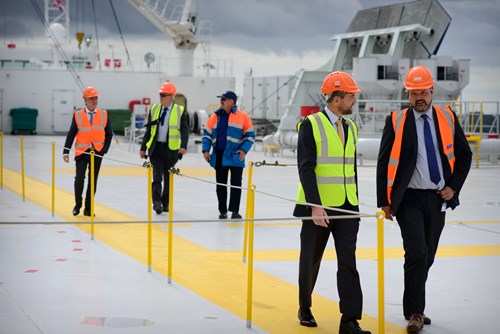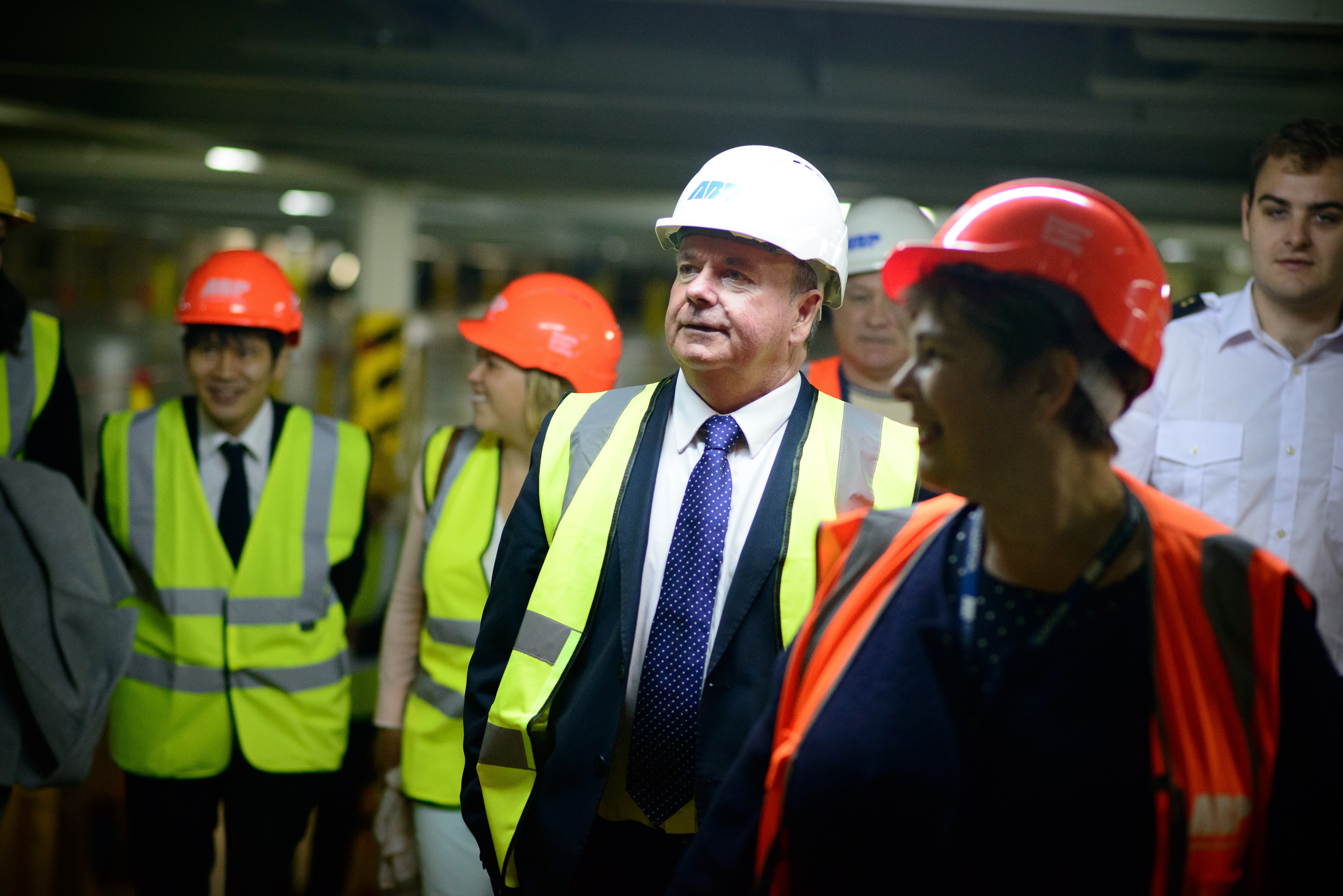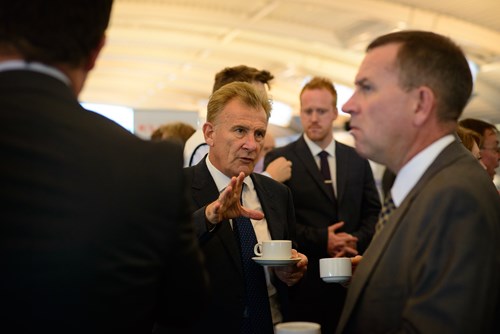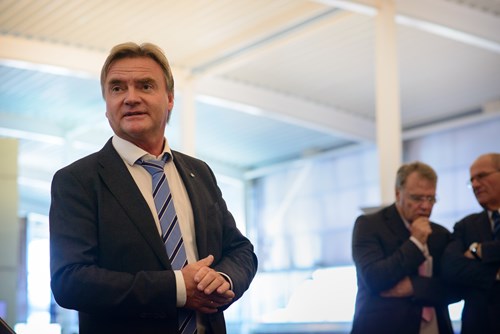 UECC CEO, Glenn Edvardsen, said: "We were very pleased with the event in Southampton and it was nice to see the interest shown by everyone in our ship. M/V AUTO ECO is the most technically advanced PCTC ever built, where the LNG installation is a pioneering design, and one of the largest employed on any commercial vessel, and the largest yet of its kind on a pure car and truck carrier (PCTC).
Mr. Glenn Edvardsen concluded with, "A triumph of engineering, teamwork and international cooperation. AUTO ECO is helping UECC achieve its vision: To be recognised as the leading provider of short sea Ro/Ro transportation in Europe. But more than that, the AUTO ECO serves as a bold statement of UECC's commitment to environmental sustainability."
ABP Southampton Director, Alastair Welch, said: "M/V AUTO ECO is a great example of the new generation of ships that are coming to Southampton. AUTO ECO is powered by LNG and joins other vessels in port using this technology today. Solar power and hybrid technologies are also being used in the port and we have also seen significant reductions in power requirements for ships as new technology reduces the load."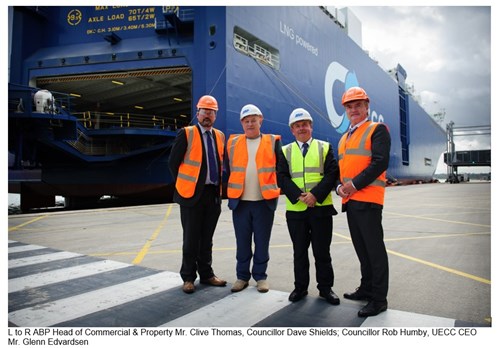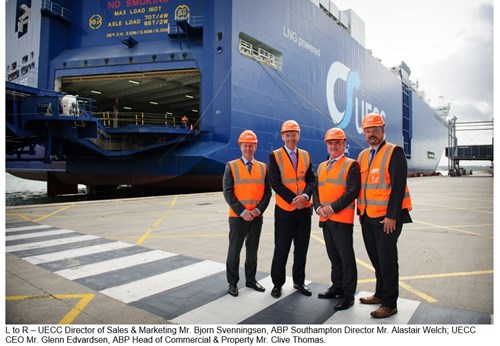 With the addition of the AUTO ECO to the family, UECC assumes the role of a technological pioneer through the characteristics of this unique vessel. She is also able to improve the reliability and competitiveness of UECC in the market, providing stability and efficient services to our customers.
M/V AUTO ECO trading route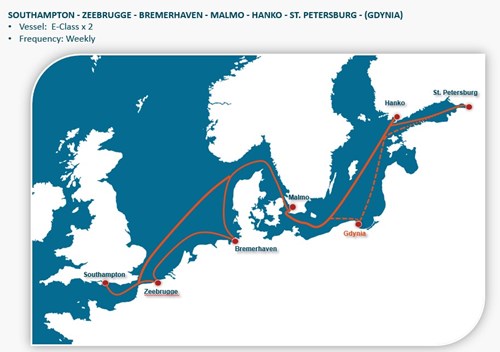 Download a copy of M/V AUTO ECO brochure.
For more information or pictures for the event, please contact:
Evie Khoo, Sales & Marketing Coordinator
ekh@uecc.com