Gender equality is on the rise, also in shipping, and women are making their way into all sides of this exciting industry.
UECC is proud to contribute to equal opportunities on all levels of the organization and will continue to have this focus when recruiting new employees!
On International Women´s Day 2021 UECC can report a 31% female representation. Is that a large enough number to be proud of? We would like to say YES, shipping historically being a typical "male heavy" industry.
Hear what UECC Head of Biscay & Baltic Trades and our Head of Legal & Claims have to say. Helen and Erin are sharing some insights form their careers and offering some tips on how to stay ahead as a woman in the industry.
Helen Bjerke Olafsen, Head of Biscay & Baltic Trades
"I have been in the maritime industry/sector since 1999. When you are young and a female you must go the extra mile to get up to speed fast and learn whatever you can. I felt so in order to get the respect from my male colleagues and especially when you work so close to the core of the business in the day-to-day operation from the very beginning of my career. I remember some 12 years back I was really challenged by a senior Captain, but by listening, asking questions, being curious and challenge him back we managed to get a fantastic cooperation some months down the road.
If you would like a career in the industry, I truly believe you first need to have the interest and passion for it and be somewhat tough."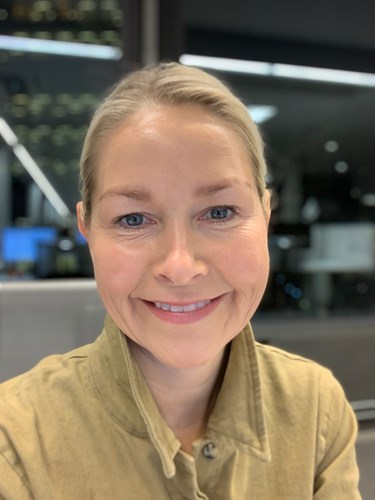 Erin Birkeland, Head of Legal & Claims
"I started in the maritime sector after moving to Norway 12 years ago after a career in finance in New Zealand.  It was the best move I ever made, never looked back. I love working within the maritime industry.  
From my perspective, because there is a sense of open discrimination against women in the industry, women feel they must work harder to prove themselves worthy of being taken seriously. 
Female talent in the maritime industry promotes diversity, and women should absolutely not shy away because the industry from the outside can seem male dominated, but on closer inspection there is an enormous range of women totally dominating their sectors, both land and sea.  Just be confident in yourself and your abilities!"